You can also try to restart the app, if the app is still installed. First of all you need to check the phone's internet connection. You can do this by using the phone's browser and access the internet. Leave the internet connection on. The phone's airplain mode should be disabled. Restart shut down and start up your phone. Choose a smaller time interval for the data to be sent to the server. Check to see if the application is running on the phone. Check to see if the application is still installed on the phone. You should be able to find the app under the name "Backup".
The logs from the phone are not sent immediately to the server. The logs are first saved into the phone and usually once every hour the phone will try to send the logs to the server. If an internet connection is not available the logs will be sent another time when the internet is available this way no logs are lost. Even like this you will still not see instantaneously the logs on the server.
The first time you register the application it is normal to see some activity from the past like a sms or mms. The database is empty and some data has to be inserted in order to compare it with the new data. Try to use the recover password section. If the email is not registered most likely you didn't enter your email correctly when you registered on the phone. Contact support and specify your phone number or mac address.
Specify also your real email address.
Spy Phone App for:
Your password is encrypted in our database and I can not tell you your password, but no problem, you can recover your password alone. Just go to recover password enter your email the email used when you registered in the Recover your password box and click recover. You will receive a mail with a token and a link to spy-phone-app.
Click on that link, enter the code that you received in the email, and enter your new password. If you have difficulties you can read the Recover password article. If you need help you can simply contact us and specify a new password and I will update your password in our database. If you have installed the application once this means that you have registered an account. If you want to use the same registered account in order to install Spy phone app on another phone, you just have to enter the same email and password when you install the application on another phone.
After you finish installing the application, you can login to the server and you will see the new phone in the phones list. If you leave the application installed, logs from your phone will be sent to the server even if you will not have full access to see the logs. If you uninstall Spy phone app, no more data will be sent to the server.
The uninstall process is the common process for every Android application. Just go to Settings, Applications, Manage application, select Spy phone app and uninstall it. Spy phone app will be completely deleted from the phone.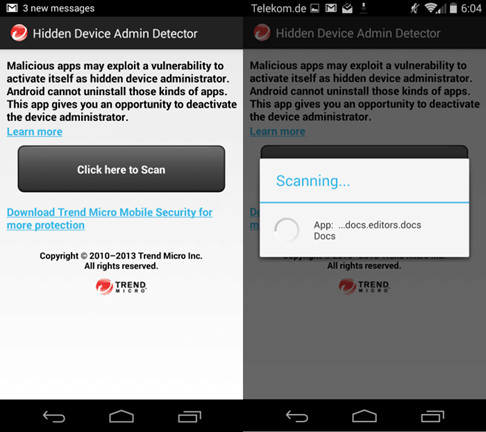 We do not use any mechanism to hide or to reinstall the application. Also, for some versions from Google Play you will need to disable the Device Administrator Rights before you can uninstall the app. To do this please read the following article Device Administrator Rights. This is a drastic measure, but extremely useful.
How to Uninstall spyhuman app , unsinstall all spy apps on android
It involves resetting your phone back to factory settings, often termed a factory reset. Unfortunately, while it will get rid of the spyware, it will also remove everything else on your device. Noting your essential apps and backing up your data is crucial for this solution. Manually removing the affected files.
Android Uninstall
If you are aware of the specific files that were installed, manually removing them is an option. Take your time and monitor the exactly affected files to ensure that you delete the correct files if you opt to use this solution. Remove the Jailbreak iPhones. With this, the security of having all applications vetted by Apple is bypassed.
Removing the jailbreak requires you to update the operating system, but the files may still remain if not uninstalled via Cydia first. Like other phones, remember to backup your data and update the iPhone operating system through iTunes.
How to Remove Spy Apps from Your Smart Phone or Tablet | sizzhandphiloting.tk
If so desired, the device can always be jailbroken again in the future. Conclusion In conclusion, users can avoid spyware through diligence in granting application permissions and installing apps.
Likewise, they can prevent installation of these apps by other people by using password locks, and tell when it is present through indicators. For the more tech-savvy, several sites such as securitygladiators. However, in the event your mobile device gets infected with spyware, the steps above can assist in getting rid of it. Disclosure: Some of our articles may contain affiliate links; this means each time you make a purchase, we get a small commission.
How to remove a virus from an Android phone
However, the input we produce is reliable; we always handpick and review all information before publishing it on our website. We can ensure you will always get genuine as well as valuable knowledge and resources. He is also the moderator of this blog "RS Web Solutions". Leave this field empty. It is not necessary that all or any of these signs appear but in almost every case if you experience at least a few of these issues, you should take further steps to ensure their phone is malware free.
The ways to remove and deactivate tracking threats on your phone range from easy day-to-day habits to extreme measures like formatting your phone. An ounce of prevention is worth a pound of cure. We thus encourage you to be careful and to follow these best practices when it comes to keeping malware or tracking software off your phone these practices can also be effective for avoiding other privacy violations including spam phone calls, texts, emails :. In conclusion, all users should be aware that tracking applications are becoming more prevalent as smart phones become more popular.
We should all educate ourselves on the risks and threats of downloading unfamiliar software from an unfamiliar source.
cell phone text tracker;
Radically Remove Spyware from your Android!
How to Uninstall Free Android Spy.
How to uninstall spy app?;
iphone 5 spying?
Hopefully this above explanation and quick tips will help you steer clear of any malware or tracking threats. Lots of cell phone apps track your location and report back information about the way you use your phone. Most of it is completely harmless and sometimes even very helpful to increase the usability of the programs.
But did you know that most tracking software is voluntarily downloaded and installed by you, the user. It is thus important to divide cell-phone tracking technology into two groups — consensual tracking and non-consensual tracking. A consensual tracking application is one that you have personally downloaded and explicitly granted permission to access your location. For example, when you check in on Foursquare, Facebook, and Yelp, you are explicitly allowing those apps to know your GPS location.
Nevertheless, this article does not address these consensual tracking apps because these are voluntarily downloaded by you. The more concerning form of tracking software, and probably the main reason why you are still reading this article, are the non-consensual apps. These are apps that track you without your explicit approval and most likely, without your knowledge that they have ever been installed. Such apps are sometimes even downloaded onto your phone by a third party friend, parent, ex-lover, etc.